T Shirts Inspired By African Art & Culture
The Ndebele people are one of the main native tribes living in South Africa. Their culture is unique, especially with regard to their colourful and rich mural paintings. There is so much history concerning these people. After losing the war to the Boers in the 19th century, the Ndebele tribe started painting expressive symbols on their houses and walls to communicate their grief. The Boer farmers did not understand the meaning of these symbols and viewed it as cultural art that was not harmful, so it was allowed to continue. These wall paintings, done by the women, was the secret code to their people, disguised to anyone but the Ndebele.
The work of Esther Mahlangu has especially been a source of inspiration for this set of t shirts for Kozi's. It's the Restaurant referred to as the African Experience in Athens. South African born Dimitra Tzanos has had the priveledge of developing the Kozi's identity over the last couple of years. It has evolved in the various printed and online literature revealing hints of abstract geometric forms of bright African colours. The T Shirts play a crucial role in communicating the Kozi's Attitude to friends near and far. The designs are silkscreen printed across the front of the T Shirt with the Kozi's logo decorating the sleeve and back of the tshirt.
It's Better To Be A Lion For A Day Than A Sheep All your Life


~ Elizabeth Kenny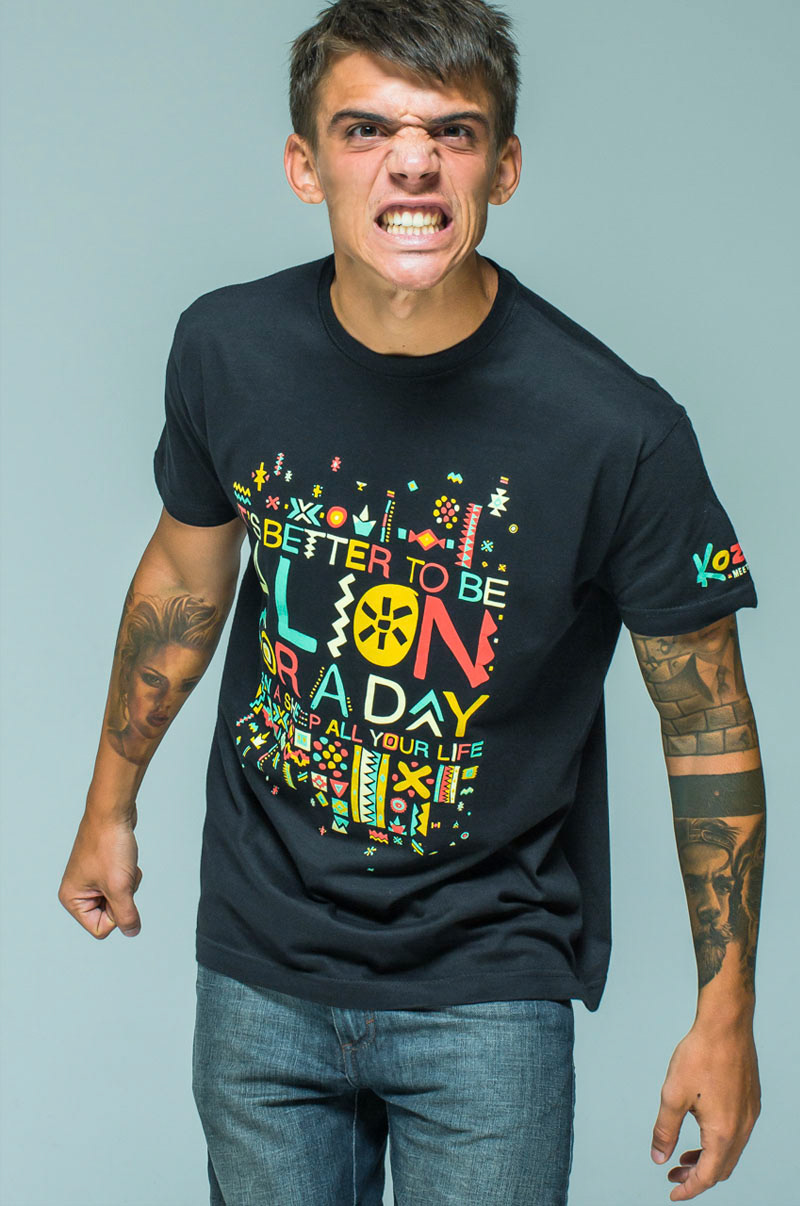 The Sons of Lions Are Always Lions


~ Unknown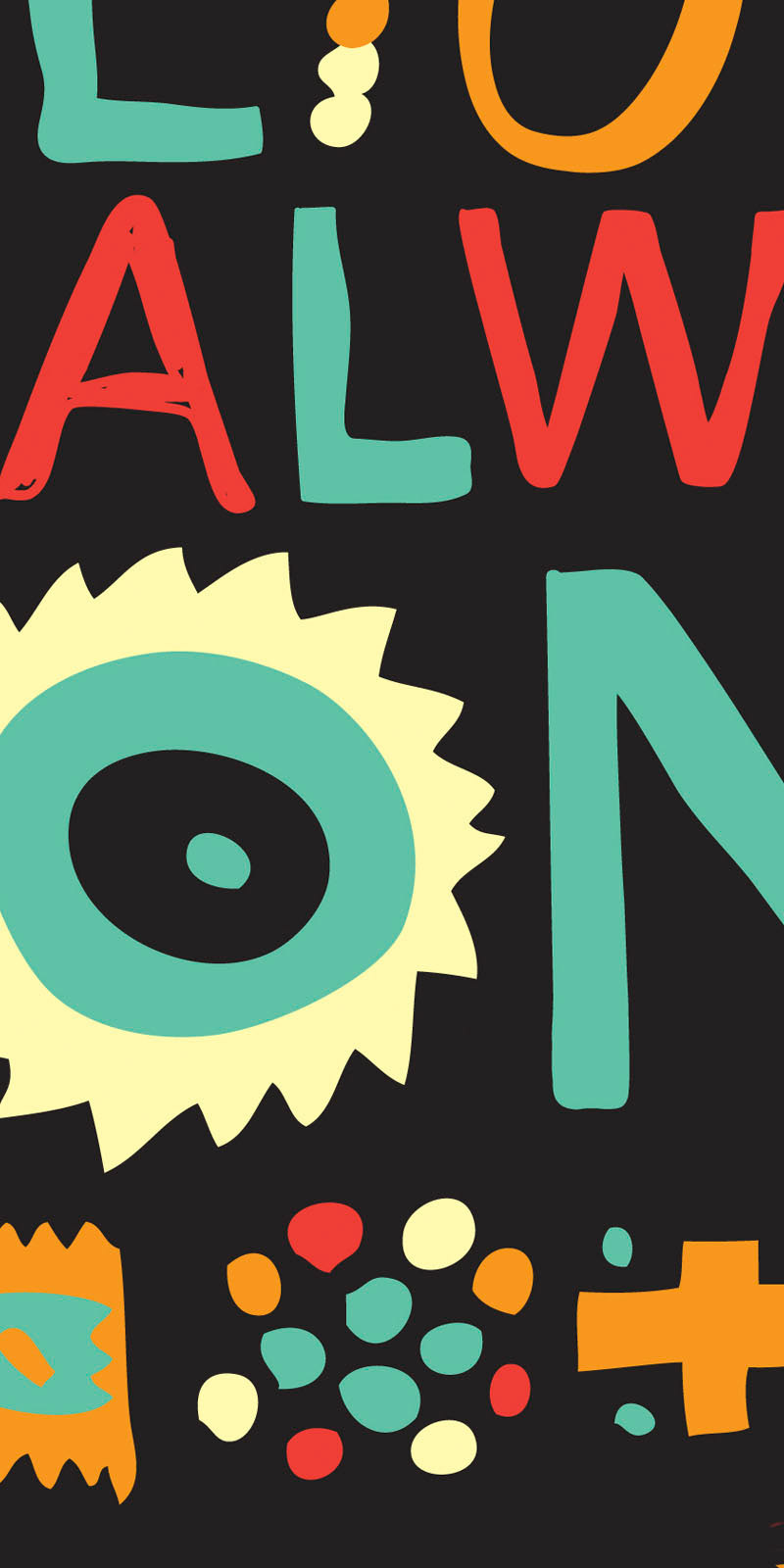 A Lion Sleeps In The Heart Of Every Brave Man
~ Turkish Proverb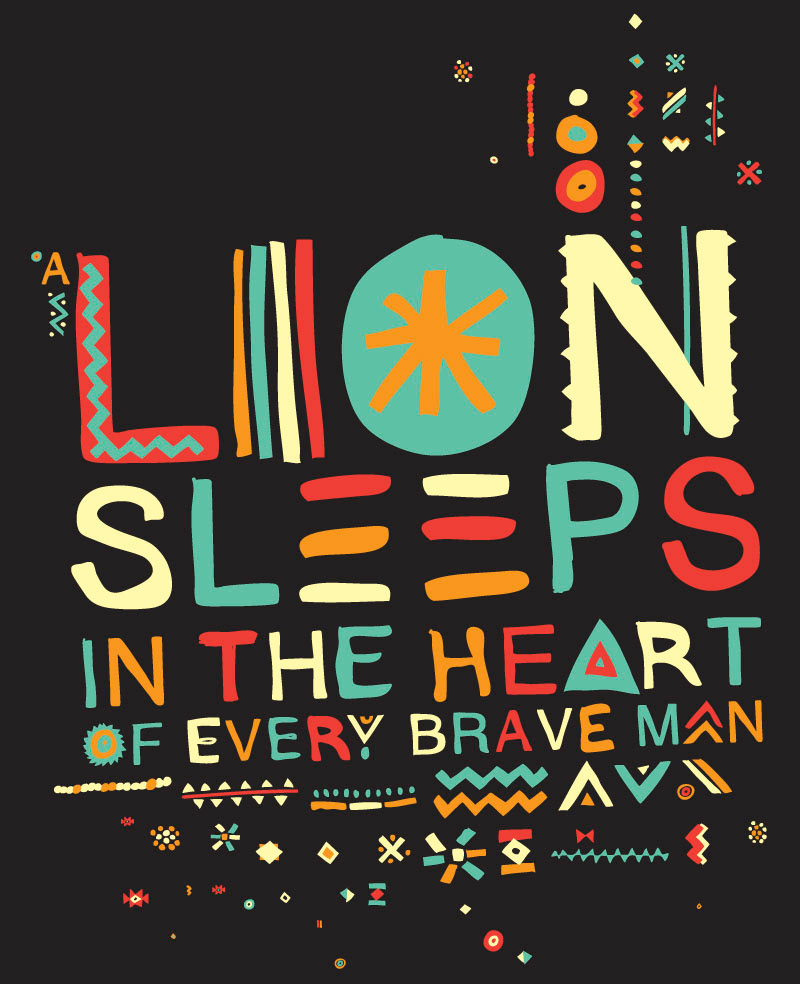 Every Morning In Africa A Gazelle Wakes Up
You Know You Are Truly Alive When You're Living Among Lions


~ Karen Blixen